Blog
A deeply heartfelt "Thank you!" to each and every person who experienced the Twin Cities with us. It was a great honor to welcome back past guests and an absolute pleasure to greet new ones in 2022.
We're VERY excited for 2023 and the promise it brings for new experiences and new adventures!
The first new experience is the Historic Cathedral Hill & Summit Avenue Walking Tour. Explore the city's most scenic and historic neighborhood. Here the Victorian era's movers and shakers, immigrants and servants, and priests and industrialists created a slice of St Paul which defined the golden age. * Public and private tours available, May through September.
This year's second new experience is the Trendy North Loop Food Tour. Join us in the newest, coolest, hippest, trendiest neighborhood in Minneapolis – the North Loop – for a food adventure like no other in the Twin Cities. "NOLO" aka "the Warehouse District" is a vibrant neighborhood where old meets new and every block offers an invitation to stay longer. * Details coming soon!
What to expect with Experience The Twin Cities:
Our Experience Experts draw upon numerous partnerships across the metro when creating tours, ensuring our guests receive authentic, quality food and drink, and special access to sites when available.
Our Tour Guides are one-of-a-kind, energetic, and passionate about Twin Cities history, sights, and the food and drink scenes. Whether they were raised here or chose to move here, each guide has developed their favorite stories and discovered their favorite venues which they're excited to share with guests.
Several tours allow you to walk through the heart of Minneapolis or St Paul, for that up-close-and-personal interaction. Should your tour require transportation, you'll travel in style in our comfortable, luxury coach buses or our fun-tastic open-air bus! (Even in winter. Seriously!)
Wishing you all a prosperous and happy new year!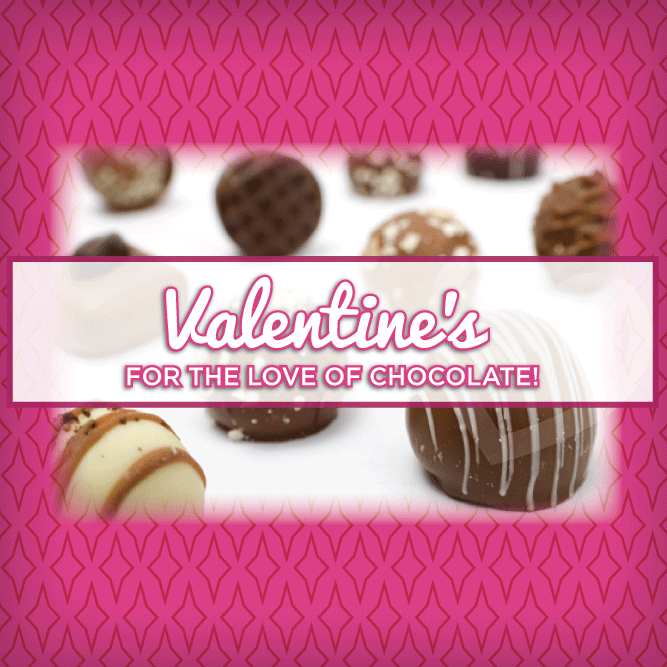 Why celebrate your Valentine on just one day? Stretch it into a week and include our For The Love of Chocolate Tour! On two special days we're offering the Twin Cities' only Chocolate Tour! Join us on Saturday, February 8 or Saturday, February 15, to sample the best chocolate delicacies Minneapolis-St Paul has to offer. Learn from local chocolatiers about the history of chocolate, their process and production, and how to taste their irresistible creations.
Treat your sweetie to chocolate dipping sauce, sipping chocolate, gooey turtles, honey bon-bons (burnished with 23k edible gold leaf!), and to truffles that Oprah Winfrey described as the "best in the country, possibly the world!". Trust us, they'll be a treat for you, too!
We have two departures each day, and space is limited. Don't miss out!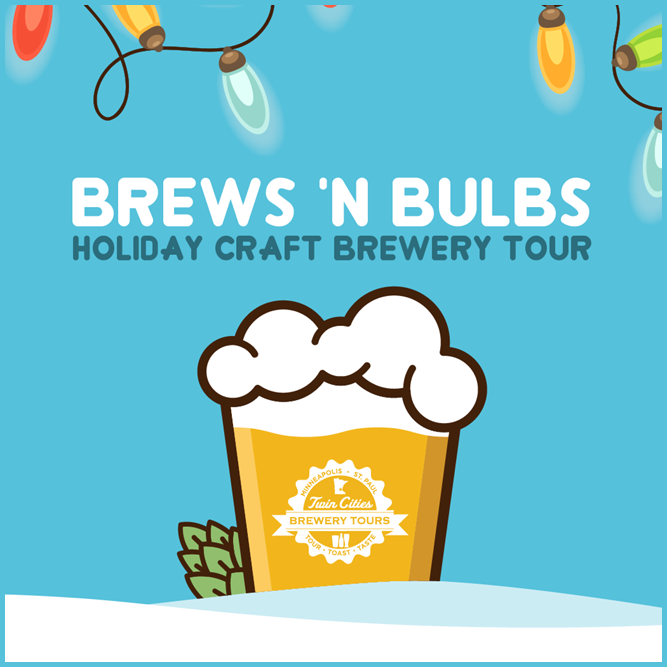 'Tis the season to be merry!  Come enjoy two Holiday traditions at once, beer and holiday lights.  
In-between tasting the seasonal and flagship beer selections at three different breweries, we will take the warm luxury motor coach through award-winning lights. While viewing these lights, you'll have fresh holiday popcorn from Candyland that would pair great with any seasonal brew on tap.  So, make sure you get a growler to go at one of our brewery stops!
A stop at Rice Park is a great photo opportunity right in the mist of the twinkling lights.  The tour will conclude back at the starting location, where you will be able to grab another pint, sit back, and reflect on the amazing way you just enjoyed local brews 'n bulbs. Click here to book.