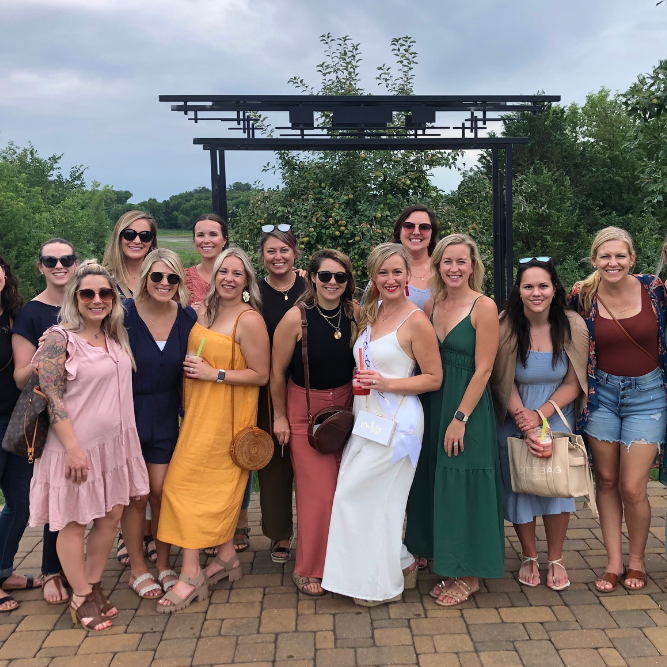 Twin Cities Winery Tours
Join us for a wine adventure you won't soon forget! Visit 3 premier wineries located close to the Twin Cities, and enjoy a glass of wine at each. Whether you choose the Countryside Winery Tour (west side), the River Road Winery Tour (east side), or the Scenic North Winery Tour (north side) you're sure to have a great day! Some wineries even have kitchens or food trucks for you to purchase something tasty if you're feeling hungry. Bring your own drinks to enjoy on the bus!
Choose Your Experience!
All-Inclusive - What's Included
Up-to-4-hour experience visiting 3 local wineries right outside the Twin Cities metro
Comfortable coach transportation
Pick-up location of your choice
Delicious wine at each winery
Fun and knowledgeable tour guide
Professional driver
Gratuities for winery staff, tour guide, and driver
Snacks
Bottled water
Cooler for your wine bottles
Transportation
Click here to view our transportation options.
All the above buses are available for this experience except the open-air bus – 13 (colorful bus), 15, 28, 52+ person
Self-Guided - What's Included
Up-to-4-hour experience visiting 3 local wineries right outside the Twin Cities metro
Comfortable coach transportation
We schedule and book the wineries
Select the wineries or have our experts do it for you!
Pick-up location of your choice
Professional driver
Gratuities for driver
Snacks
Bottled water
Cooler for your wine bottles
Transportation
Click here to view our transportation options.
Buses from the above that are available for this experience – 13 (open-air bus), 14 (colorful bus) person
Select From Our Partnered Wineries For Either Experience
Countryside Winery Tour (west side):  Parley Lake Winery, Schram Vineyards, Sovereign Estate, Fountain Hill Winery, Buffalo Rock Winery, AxeBridge Wine Co
River Road Winery Tour (east side):  St Croix Vineyards Stillwater, Cannon River Winery, Belle Ame Vineyard, Alexis Bailly Vineyard, Cracked Barrel Winery, AxeBridge Wine Co
Scenic North Winery Tour (north side):  St Croix Vineyards Stillwater, 7 Vines Vineyard, Rustic Roots Winery, Winehaven Winery, AxeBridge Wine Co