Taste Twin Cities
Wondering what to do in Minneapolis/St. Paul? We've been offering our experiences for over 8 + years!
Taste Twin Cities is a one of kind food and drink experience within the Twin Cities area that has been offering fun unique experiences. We are extremely proud of being around for 8+ years and having the best tour guides! These guides are passionate and have a love for the Twin Cities and want to share it with you. We offer a variety of tours that include the full tour experience and others that are customized to your needs. We are the perfect option for corporate/small business events, bachelor/bachelorette parties, birthday parties, holiday parties and etc. We can handle any sizeable group and will make sure everyone has a great time! Don't forget about our public tours which are a great way to explore the different areas of the Twin Cities and also make a few friends along the way! Make sure to purchase your ticket today!
Connect With Us
Facebook Feed
Experience the Twin Cities
7 hours ago
Experience the Twin Cities is at Cherry And The Spoon.
So many ways to stay cool this afternoon... TGIF everyone! ?? : Sisyphus Brewing* *Sisyphus Brewing is one of our AMAZING partners for several of our brewery tours - Brews ?n Bites, Craft Brew Hop, and Brewery & Boat. ? Join one of our upcoming tours and discover more new local favorites! https://twincitiesbrewerytours.com/
Experience the Twin Cities
1 day ago
Experience the Twin Cities is at Bayfront Festival Park.
We?re not trying to be dramatic, but THIS.IS.IT. Just TEN days until All Pints North on July 27 at Bayfront Park in Duluth celebrating the wonderful #craftbeer of Minnesota! If you?re in the #Minneapolis area, this is your absolute last chance to join us for an all-inclusive round trip to Duluth for this fun-filled + unlimited samples brew fest. Our tour also includes breakfast ( from Angel Food Bakery & Donut Bar + ?), lunch and a tour at Thirsty Pagan Brewing, your ticket to All Pints North, VIP entry, and MORE. For $109, you get a day of great fun and GREAT beers. Check the link below for details and latest availability. https://twincitiesbrewerytours.com/public-tours#allpintsnorthexperiencetour : @mncraftbrewersguild + Krivit Photography
Experience the Twin Cities
2 days ago
Which Minneapolis brewery to visit this weekend? ? Our NEW Brews n' Bites tour is the answer! Visit Urban Growler Brewing Company, Fulton Beer, and Sisyphus Brewing, and ride in the comfort of our spacious coach bus or open air tour bus with a knowledgeable tour guide AND enjoy iconic local nibbles paired specially by the brewmasters to complement the craft beers you'll enjoy. Book now (available Fri & Sat nights 6-9 pm, tours do sell out) to satisfy your taste buds and enjoy local craft brews! https://twincitiesbrewerytours.com/public-tours/#brewsnbites
Come Experience the Twin Cities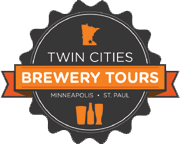 Twin Cities Brewery Tours
Get hoppin' with us on a variety of our brewery tours! Enjoy our fun open air bus or our luxury coach buses to visit the best breweries. Tours are available to the public or for private groups.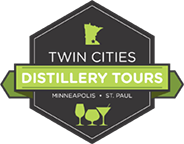 Twin Cities Distillery Tours
Coming Soon! Have you heard about the latest trend and craze? Craft spirit cocktails are delicious and we bring you to some of the best distilleries in Minnesota!
Twin Cities Sightseeing Tours
Coming 2017! Looking for a fun way to experience the Twin Cities sights? Public and Private tours will be available. These tours can also be customized and include food and drinks.